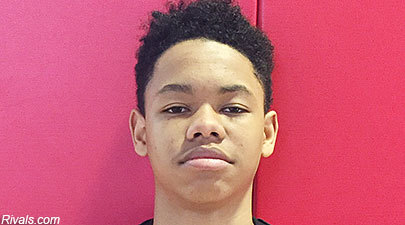 With a top 10 class for 2017 already in hand, Rick Pitino and
Louisville
aren't wasting any time on the class of 2018.
Saturday morning, four-star point guard
Anfernee Simons
from Orlando (Fla.) Edgewater picked the Cardinals during an unofficial visit.
Kenny Gillion, who runs Simons summer program Team Breakdown, said that the personal attention shown by Pitino made it easy.
"He picked Louisville because he gets a chance to play for a Hall of Fame coach that made him a top priority," said Gillion. "Coach Pitino did not leave it up to his assistants to recruit Anfernee."

Edgewater
Orlando, FL
RR: N/A
Ht: 6'2"
Wt: 165 lbs
Class: 2018

Though relatively slight of build, few in the class of 2017 get to the rim the way that Simons does.
During 16U play on the Under Armour Association circuit, Simons led all scorers putting up over 22 a game for Team Breakdown. His attacking style, ability to get hot from three, quickness and underrated athleticism should all be good fits in Louisville.

"Louisville is getting a high school version of Steph Curry with hops," said Gillion. "He is a dangerous shooter that plays the point guard. His length and athletic ability is perfect for Louisville's high energy style of defense."