Cain putting up big numbers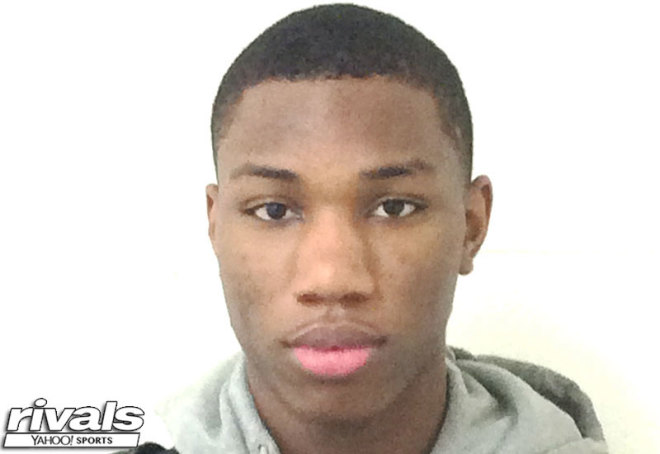 Pontiac (Mich.) Cornerstone Health and Tech wing
Jamal Cain
may not be a big name nationally yet, but if he keeps putting up the numbers he has been lately, he will be soon. At this point in his junior season, he's averaging roughly 27 points, 14 rebounds and 6 assists per game.
Washington, Georgia, Oregon, Marquette, Washington State, Xavier, Memphis and Michigan have been involved in his recruitment to this point. He's been on campus at Northern Kentucky and Xavier.
IN HIS OWN WORDS
Cain offered his opinion on some of the schools recruiting him.
Washington: "I like Washington. Their coaches talk to me about how they play and how I could still be on top of my academics if I go there. "
Georgia: "I like how Georgia gets up and down. They got a couple guys from up here the last couple years. I don't know them personally, but I know who they are."
Marquette: "I like Marquette a lot. I like how they get players to the next level."
Xavier: "I like how Xavier plays. I liked their campus when I visited there. It's not that big, so you can't get lost. It's all in one little spot."
WHAT'S NEXT?
Cain is working on setting up visits to take in the upcoming months. He likely won't make a commitment until sometime during his senior year in order to focus on finishing up his junior year strong as well as his last season on the travel circuit.
RIVALS' REACTION
This doesn't sound like a kid that is anywhere near making a commitment. Xavier seemed to impress him on his visit there. Georgia is a serious player here too and have done well in Michigan lately. Memphis also appears to be heavily in the mix.